Smoothies, Apple Watches and New Solutions: ADVAM at Intertraffic 2018
Posted 13 February 2018, UK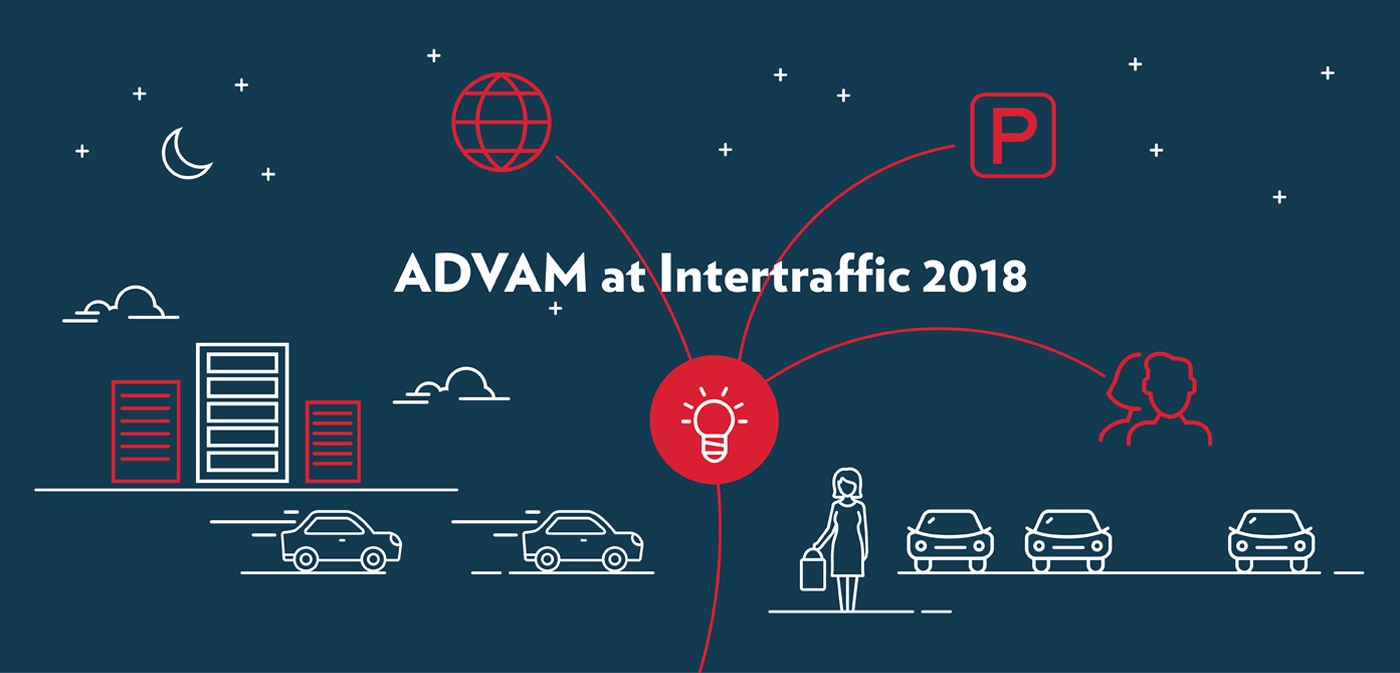 On 20 March 2018 at the RAI in Amsterdam, ADVAM will be returning to the world's largest traffic technology exhibition: Intertraffic.
By visiting us at stand 03.201, you'll not only find out about the latest in payments innovation for the parking and transport sector, but can expect to find a range of delicious, fresh smoothies and also be in with a chance to win a brand new, series 3 GPS Apple watch.
The Solutions
We're delighted to announce that new solutions to hit the market in 2018 will be revealed exclusively at Intertraffic. With our highly-experienced commercial team bringing a wealth of knowledge from their time spent throughout European, Australian and American markets, we'll be there to demonstrate all of our latest features, upgrades and innovations.
In addition to the newest solutions (which will be launched at the event), ADVAM will be showcasing our global suite of solutions, which include:
AltitudeReservation
AltitudeReservation is a fully customised prebook solution that aids you to manage car park occupancy, increase yield and drive loyalty. The online platform enables you to better understand and engage with your customers, providing valuable behavioural and profile insights to help you maximise your upsell capabilities and manage value-added items.
UnattendedPayments
UnattendedPayments is a fully featured unattended payment solution that provides a more convenient way for your customers to pay by card or digital wallet such as Apple Pay and Android wallets. Ideally placed for parking and self-service markets, UnattendedPayments is EMV-certified and integrates with your existing equipment and acquiring bank of your choice
ParkCharge
ParkCharge is a ticket-free parking management platform that enables you to better understand your customers and maximise the value of your relationships with them. The solution can be used to provide membership-based parking, valet services, and can be linked to loyalty schemes. Gain valuable insight into your customers' parking behaviours through facilitating online user account creation, provide flexible payment options, and reward your parking customers.
GroundTransport
GroundTransport is a taxi and bus operator traffic management solution that enables you to manage access and improve the flow of traffic around your transport hub. With simple online registration and easy payment options, GroundTransport is a fully-automated, ticketless solution that enables you to improve operations and increase revenue from transport services.
StaffPark
StaffPark from ADVAM is a ticket-free parking management platform that enables you to improve how you manage your car parking capacity to meet the needs of staff, third party licensees and contractors. Segment car park entrants for more accurate reporting and assign rules and prices to your custom groups of parking customers.
Last But Not Least...
Our Apple watch prize draws will be hosted at 4:00pm on the Tuesday, Wednesday and Thursday of the event (20-22 March 2018), so make sure that, if you've entered the competition, you're there to hear the announcement of the winner (and to grab a glass of wine).
Key Information
For more information about Intertraffic 2018, click here.
20-23 March 2018
RAI Amsterdam
Europaplein 24
1078 GZ Amsterdam
Apple Watch Giveaway: 4:00pm on Tuesday, Wednesday and Thursday (20-22 March 2018)
Last entries will be taken at 3:30pm